Skin cancer awareness month takes place every May with the aim of raising awareness of the dangers of unprotected sun exposure and educating on the ways skin cancer can be prevented. During skin cancer awareness month, the British Association of Dermatologists (BAD) also runs a sun awareness campaign encouraging people to self examine their body for skin cancer and to teach people about the dangers of sunburn and excessive tanning. This year, the national sun awareness week will take place during the 4th-10th of May.
Why is skin cancer awareness month so important?
Skin cancer is the most common form of cancer in the UK, with over 400 people being diagnosed every day. Skin cancer is also one of the most preventable forms of cancer so learning how skin cancer can be prevented could save your life. Anyone can get skin cancer, regardless of age, race and gender. Melanoma skin cancer is on the rise, with incidence rates increasing by 45% in the UK in the last decade, despite the warnings of the dangerous effects of sun exposure. There are many preventative actions which can be taken to reduce the risk of getting skin cancer and if caught and treated early enough, there is a 100% chance of survival. Awareness around the causes of skin cancer and education on the ways skin cancer can be prevented and detected are vital in reducing the incidence rates.
How can I prevent skin cancer?
There are some really simple steps you can take to help prevent skin cancer and reduce your chances of developing the disease.
Daily use of SPF in your skincare routine – most moisturisers contain sun protection
Wear sunscreen with an SPF of at least 30 which blocks 97% of the sun's UVB rays
Avoid being out in the sun when it is at its strongest, around midday
Cover the skin with lightweight clothing when exposed to the sun
Wear protective items such as a hat and sunglasses when out in the sun
Do not use sunbeds
Avoid tanning
Regularly check your skin and moles for any changes and have your skin checked by a Doctor if you are worried.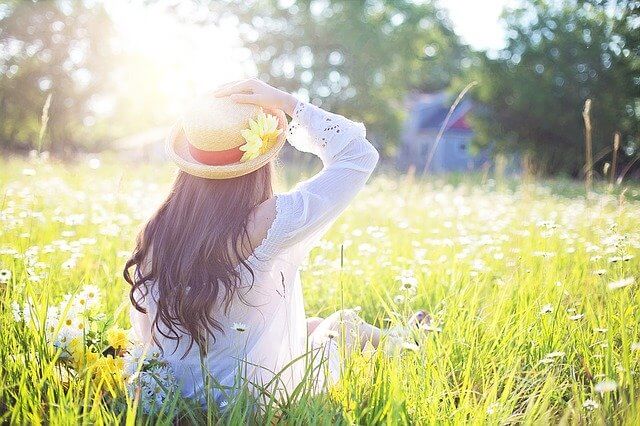 How do I check my moles?
You should check your moles once a month, especially if you have lots of moles or freckles (particularly if some are large), have fair hair or skin, or have a family history of skin cancer.
When checking your moles, it is a good idea to use both a full length and a hand held mirror so you are able to check your body all over. Stand in a well lit room and ask a family member or your partner to help you check the hard to reach areas. Don't forget to check less obvious places such as your scalp, the soles of your feet and in between your fingers and toes. When checking your body for moles, you are looking for any changes to the size, colour of shape. You are also looking for itching, bleeding or crusting of moles which are signs you need to book an appointment to get your moles checked by a consultant dermatologist.
Take our interactive quiz to help you understand what you should be looking for when checking your moles and if you should get your moles checked by an expert.
What are the other dangers of unprotected sun exposure?
Asides from the increased risk of developing skin cancer, exposure to the sun can also be detrimental in other ways.
Unprotected sun exposure can result in sunburn which is very damaging to the skin. If you have sunburn, it is important you get out of the sun and cover up from the sun until your skin has recovered. Cooling the skin with a cool bath/shower and applying moisturiser can help to soothe the skin.
Prolonged sun exposure also leads to premature ageing. This can make the skin appear wrinkled, have less elasticity and feel dry and itchy. Sun can also cause the skin to develop uneven pigmentation (hyperpigmentation), commonly referred to as age spots or sun spots.
As we move into spring and summer, be aware of the damage the sun can cause and the increased risk of developing skin cancer if preventative action is not taken. Always wear sunscreen on the face and body when exposing your skin to the sun and cover up to reduce exposure. Check your skin regularly for changes and if you are worried about any lesions or moles, see a doctor.
If you would like your moles professionally checked, Stratum Dermatology Clinics offer single mole checks, full body mole checks and a mole mapping service. To find out more about this or to book a consultation, click here.