Everything You Need To Know
With skin cancer being the most common form of cancer in the UK, it is important to remain vigilant when it comes to monitoring our moles. Annually, over 400 people are diagnosed with melanoma skin cancer which has seen a 45% increase in incidence rates over the last decade. Thankfully, if detected early enough, skin cancer can be successfully treated leaving no chances of reoccurrence. Despite this positive outcome if caught early, we strongly recommend having moles checked regularly for greater prevention. Mole mapping is an innovative solution that uses technology to create a permanent record of all existing moles so any new or changing growths can be identified early on and monitored before they have a chance to develop further and cause irreparable damage.
HOW DOES MOLE MAPPING AT THE STRATUM DERMATOLOGY CLINICS WORK?
If you have a lot of moles, especially on your back, checking and noticing changes to your own moles can be really difficult. With our mole mapping service, we can do it quickly and effectively for you.
During your mole mapping appointment at Stratum Dermatology Clinics, you will be seen by a highly qualified consultant dermatologist, who is an expert in skin cancer. All of our consultants are registered with the major health insurers and are members of the British Association of Dermatologists (BAD). The Harley Street Dermatology Clinic is regulated by the Care Quality Commission (CQC) and has won multiple awards for customer service.
You will be provided with a record of your mole map and the digital images will be securely stored for future reference. You will be invited back for an annual review to check for any changes to your moles, but of course if you notice any changes to your moles sooner, please contact us to make an appointment where we can assess any changes.
During your appointment, if a mole or lesion requires further investigation, we may need to remove all or part of it so it can be assessed for cancer. Your specialist will advise you on this during your appointment.
FREQUENTLY ASKED QUESTIONS
Single Mole Check with a Nurse

£65
Please fill in this form and one of our team will give you a call back to arrange a consultation with one of our expert dermatologists.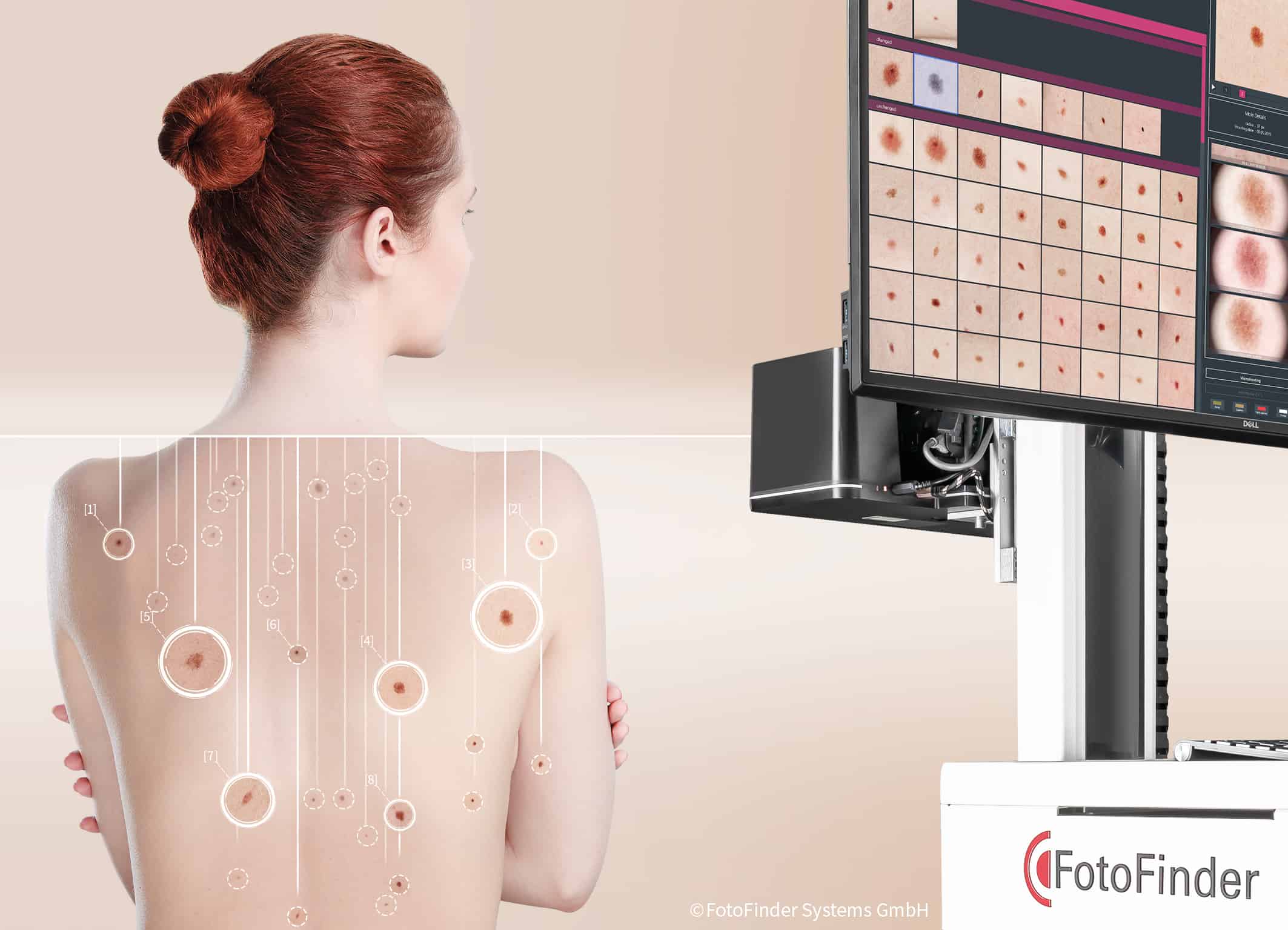 WHY GET MOLE MAPPING AT STRATUM DERMATOLOGY CLINICS?
Skin cancer is the most common form of cancer in the UK, with over 400 people being diagnosed every day. Early detection of skin cancer, through examination and regular monitoring of moles, saves lives and if caught and treated early enough there is a 100% chance of survival.
We work with leading experts in the field of dermatology to ensure you have the best experience and treatment. Stratum Dermatology Clinics are regulated by the Care Quality Commission, are part of the British Association of Dermatologists and are top rated by patients on Doctify. Both Stratum Dermatology Clinics and the consultants who work here are recognised by the main healthcare insurance providers.
MOLE MAPPING IN CHELTENHAM
Stratum Clinics Cheltenham
5 Ormond Terrace
Cheltenham
GL50 1HR
MOLE MAPPING IN OXFORD
Stratum Clinics Oxford
Cantay House
38-39 Park End Street
Oxford OX1 1JD
MOLE MAPPING IN WIMBLEDON AND RAYNES PARK
Stratum Clinics Wimbledon & Raynes Park
Raynes Park Health Centre
1 Lambton Road
Wimbledon
SW20 0LW